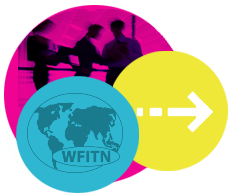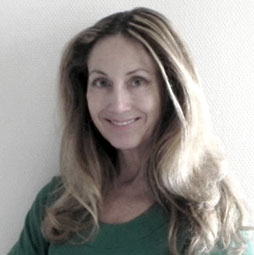 Alessandra Biondi MD, PhD
President WFITN 2019
---
Chief of the Department of Neuroradiology and Endovascular Therapy
Jean Minjoz University Hospital
- Besançon, France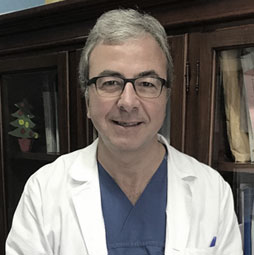 Mario Muto MD
President WFITN 2019
---
Chief of the Diagnostic and Therapeutic Neuroradiology
Department Neuroscience of Cardarelli Hospital
- Naples, Italy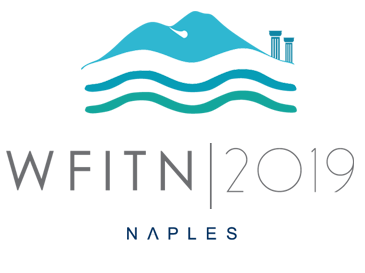 WELCOME MESSAGE
Dear Colleagues, dear Friends,

it is a great honor and privilege for us to welcome you in Naples to the 15th meeting of the WFTIN that will be held in October 2019 from 21st through 24th.

The goal of our scientific society is to keep well trained members and to share worldwide experience.

Our society and our meetings are usually characterized by a mix of clinical diagnostic knowledge and technical skills in which the best results are obtained by team in which the target is the patient.

The meeting will be organized in morning and lunch seminars and plenary session and more space will be available to listen to young researchers to which we will dedicate specific sessions for worldwide talent.

We will also have some hot topics, area of labs and hands-on courses to experience new devices and materials.

Naples is a historical city, full of art, natural beauty and delicious food where you will find the excellent atmosphere to enjoy the scientific meeting, culture but also time to relax.

Capri, Ischia, Sorrento and Amalfi coast await for you. Besides, not far away, are also many interesting destinations such as Rome which is easily reachable in 1 hour by train.

We hope that you will enjoy the Congress and that your interaction with your colleagues from many different countries will stimulate a creative exchange of ideas and will be personally rewarding.

We are confident that the crucial importance of the contribution that everyone will bring to this event will make it unforgettable and will be another starting point for the future scientific progress of the international interventional and therapeutic Neuroradiology.

Again, we are delighted to welcome you and we also hope and trust that you will enjoy your visit to the very beautiful and exciting city of Naples, in October 2019.
The 15th WFITN Presidents