---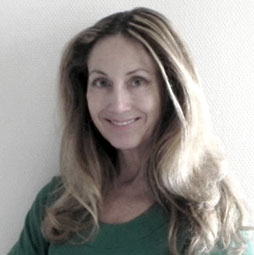 Alessandra Biondi MD, PhD
President WFITN 2019
---
Chief of the Department of Neuroradiology and Endovascular Therapy
Jean Minjoz University Hospital
- Besançon, France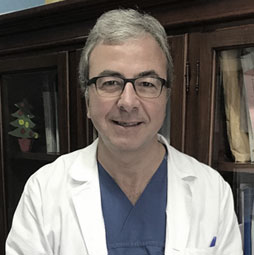 Mario Muto MD
President WFITN 2019
---
Chief of the Diagnostic and Therapeutic Neuroradiology
Department Neuroscience of Cardarelli Hospital
- Naples, Italy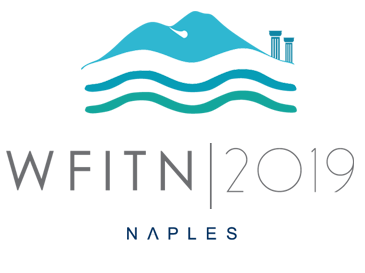 ---
WELCOME MESSAGE
Dear Colleagues, dear Friends,

it is a great honor and privilege for us to welcome you in Naples to the 15th meeting of the WFTIN that will be held in october 2019 from 21st through 24th.

The goal of our scientific society is to keep well trained members and to share worldwide experience.

Our society and our meetings are usually characterized by a mix a clinical diagnostic knowledge and technical skills in which the best results are obtained by team in which the target is the patient.

The meeting will be organized in morning and lunch seminars and plenary session and more space will be available to listen to young researcher to which we will dedicate specific session for worldwide talent.

We will also have some hot topic, area of lab and hands on course to experience new device and material.

Naples is an historical city, full of art, natural beauty and good cuisine in which you will find the excellent atmosphere to enjoy of the scientific meeting, culture but also time to relax.

Capri, Ischia, Sorrento and Amalfi coast are waiting for you. Even Rome is easily reachable in 1 hour by train.

The meeting will start on Monday ending in the early Thursday afternoon , 3 and half days full of science and knowledge.

Again we are delighted to welcome you in Naples and we hope that this event will remain in your memory for a long time.
The 15th WFITN Presidents
Michael Söderman, MD, Associate Professor
President WFITN
---
Vice President Symposium Neuroradiologicum (Taipei)
Head Neurointervention, Dept of Neuroradiology
Karolinska University Hospital, Stockholm, Sweden

Dear Colleagues, dear Friends,

Thirty years ago, a few medical pioneers practiced Interventional Neuroradiology. Coming from many specialties, with different backgrounds and nationalities, they formed from the beginning an international community. This small group has since grown tremendously and techniques have certainly improved. The benefit to the patients has been verified in large studies. As a result, neurointervention is today an integrated part of any neurovascular center.

So, we have indeed been very successful!

However, there are still many hurdles. The most obvious is the lack of trained INR specialists to take in charge the increased demand for thrombectomy. This has created a situation when it is tempting for physicians without proper training to perform INR procedures.

During the Gold Coast congress was created a multi-society document: "Training Guidelines for Endovascular Ischemic Stroke Intervention: An International multi-society consensus document", published simultaneously in the twelve participating societies journals. This powerful document has been very helpful to our friends in the USA.

As this is written, we are in the process of finalizing a second multi-society document, created during the Budapest congress: "Standards of Practice in Acute Ischemic Stroke Intervention".

Such documents may seem a little boring but are extremely important since they define our specialty; the training and the competence required performing endovascular procedures in the brain, in this case mechanical thrombectomy.

The intention is to continue and deepen this collaboration with all major neuroscience societies, to create common documents, guidelines and research projects. Common goals and scientific collaboration are very important not only for relationships between societies but also for personal reasons. A great opportunity to renew old friendships and create new bonds is the WFITN biannual congress, next time in Naples. There are many cities around the world, but Naples is very special. It is situated in a magnificent bay, between the beauty, the island Capri, and the beast, the volcano Vesuvius. It is a very old city with many interesting museums, pieces of art and artifacts. Do not miss the "Veiled Christ" in the Sansevero Chapel! The center of the city is a world heritage; take your time to stroll along the narrow streets.

The food is well known to be excellent and here you can get the best pizza in the world! Naples was an advocate for Italian unification during the Neapolitan War. Let Naples be the place where we all unite, share our knowledge, create new friendships and enjoy a great meeting!

Our hosts will be Alessandra Biondi and Mario Muto. They will for sure create an excellent program.

Looking forward to meetin Naples for the XVth WFITN congress!


Michael Söderman - WFITN President
---
---